Light City returns to Baltimore's waterfront, so will do Aether & Hemera! Fully accessible, free and open to all. April 14-21 2018.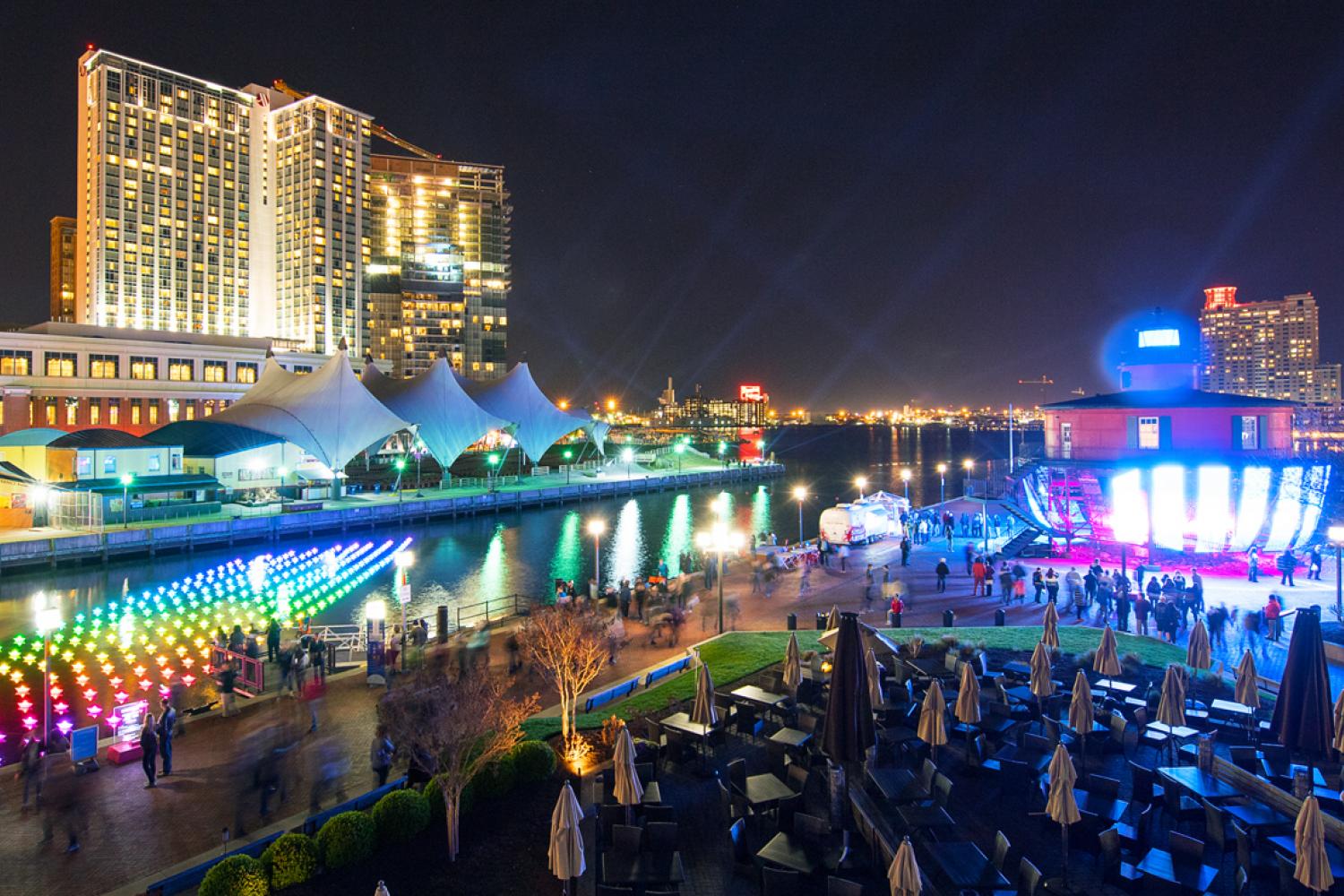 The city of Baltimore, will present the third edition of one of the largest international light festival in the United States from April 14-21, welcoming international artists from around the globe, including UK based art collective, Aether and Hemera.
Aether and Hemera is an internationally renowned art studio based in Newcastle upon Tyne, which produces work that lies at the intersections of contemporary installation, lighting art and interaction design. Founded in the UK in 2008 by media architect Claudio Benghi and light artist Gloria Ronchi thanks to Teesside DigitalCity's support, the multi-disciplinary studio has since flourished ever since, combining light and digital technologies for creating new forms of interactive experiences globally.
For this year festival the north-east studio will present the piece 'On the Wings of Freedom', which consists of hundreds illuminated origami butterflies that change colours in real-time based on visitors' gestures.
Light City will transform Baltimore with world-class light displays, cutting-edge sculptures, video projections on buildings and interactive technologies to create once-in-a-lifetime experiences for families, residents and visitors.
It is the second time Aether and Hemera have been invited to present their work in Baltimore; in 2016 they were commissioned to produce Voyage, a flotilla of hundreds of colour changing paper boats floating in the Inner Harbor water.
Gloria Ronchi, Aether and Hemera artist, commented: "Part of what excites us about Light City Baltimore is that we, as artists, will be able to transform the Inner Harbour. We believe that – in the near future – our cities will be filled with art and technology that inspire creativity, offer open access to information and cultivate a sense of identity and community. In our creative practice we combine light, digital technology and physical spaces to produce immersive and emotive headspaces; Light City – being a night-time festival of light and technology – seemed the perfect platform for our explorations". Check out the program HERE