This work aims at investigating the relationship between creation and fruition of art, in works that show intelligent responsiveness to viewer input. Which is your brass voice? is an interactive installation in which the audience members are partners in constructing meanings and producing contents. Using artificial intelligence techniques, the artwork analyses the individual nuances of people's voices and creates a new music composition in real time on the base of its vast musical knowledge.
Users' voice is transformed into sound and coloured lights for exploring rich aesthetic interactions.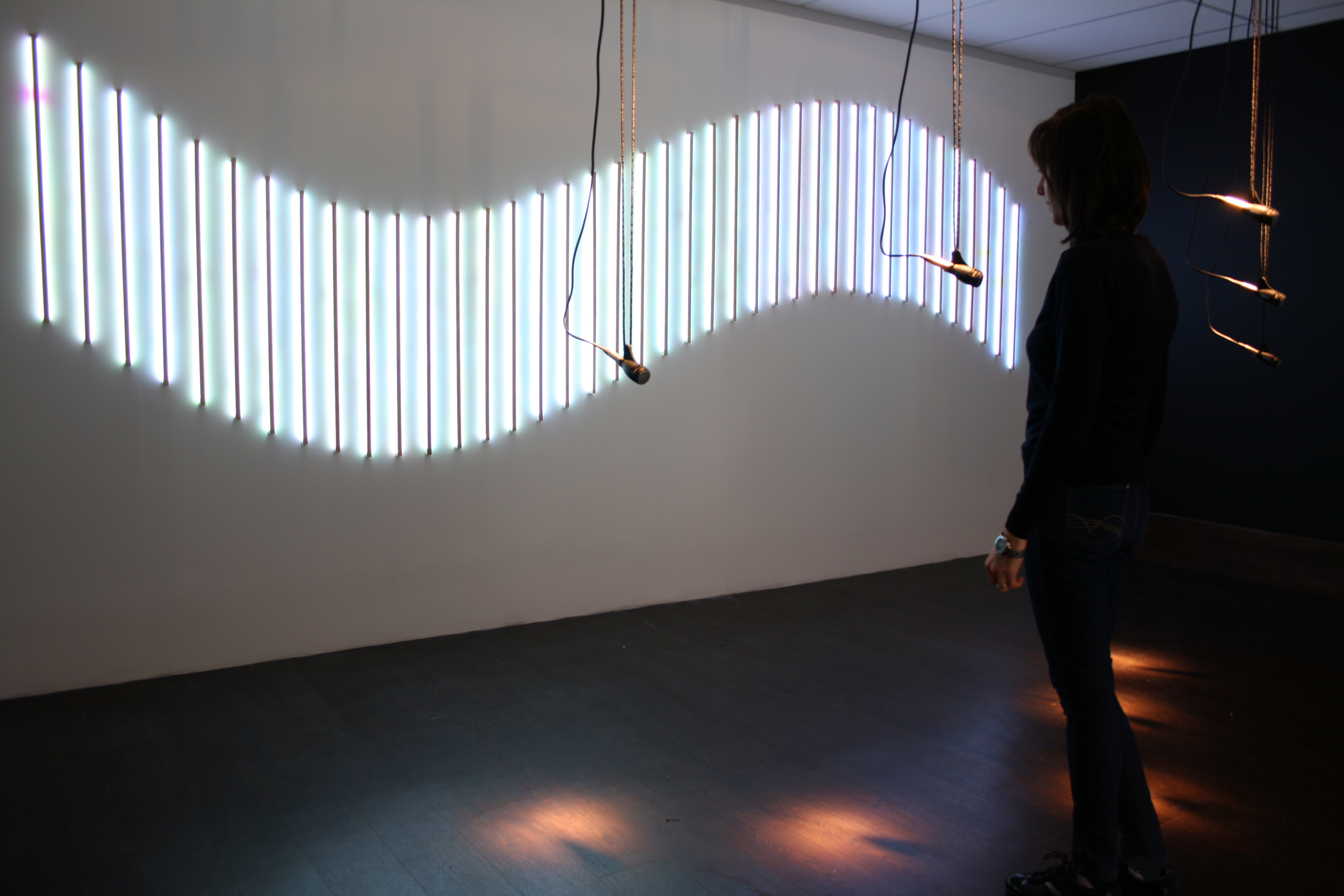 Keywords: computational creativity, intelligent systems, software art, digital media, artificial intelligence, interactive installation, installation art, embedded electronics, public engagement, open work, audience experience, interdisciplinary collaboration, co-creation.
New Art Exchange's curators from over 900 submissions have selected 'The colour of Phi' artistic picture and the final 40 artworks were selected via a public vote. More information an the Aestetica's blog and