Enter a magical world of storytelling and discover work inspired by childhood memories, fictional stories and fairy tales. Through paintings, drawings, sculptures and collage, the gallery space will be transformed into an enchanted, playful and mysterious land; more info on Wolverhampton Art Gallery website.
Curator: Helen Oliver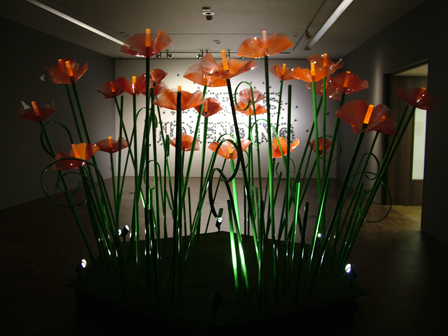 Dave Stephens Centre in Blyth is hosting the Red Tricycle untill the 20th of June. Please post your feedback cards in the Tricycle's mail box!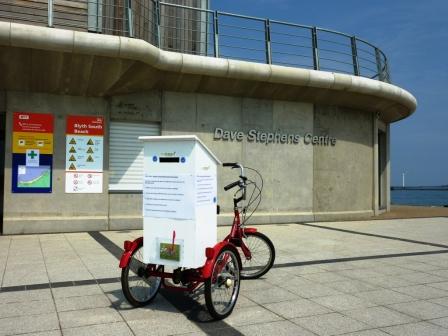 Please find the routes where you can find the feedback postcards in the rest of the entry.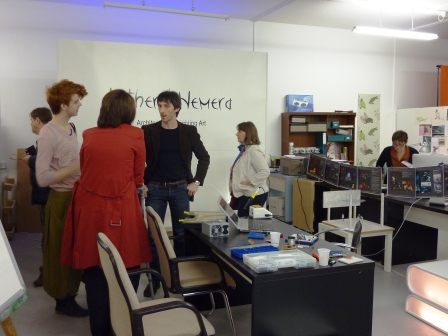 Claudio and I run a free workshop during The Late Show: the workshop was a successful introduction of Arduino foundation for kids and adults where participants have learnt to create their artworks with Arduino from scratch as well as having an excellent introduction to new media art.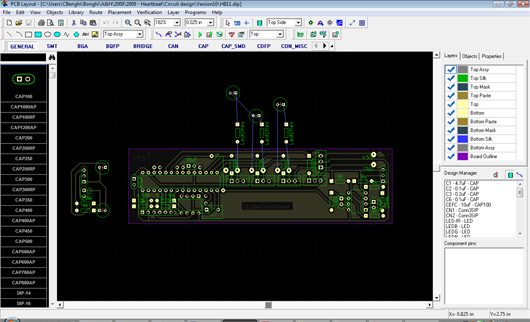 The next step in our creative journey as lighting artists is the use of new technology to develop interactive digital artwork and last week we've begun a new exciting project involving the use of digital technologies in the production of a new artwork scheduled for this autumn, thanks to an Arts Council Grant for the Arts.
We are very excited that Aether & Hemera have been selected for the Connect2 Residency; we are deeply interested in Sustrans's themes such as responsible travel and we believe that everyone can make a difference !
We recognize that art has an ability to reflect and potentially influence our actions, challenging our awareness; in this context we believe it has a role to play in promoting responsible behaviours.