UPDATE 28 March 2012 - Better opened to the world.
We've recently redesigned the site and removed the download from the old url. The latest version will soon be posted to GitHub.
UPDATE 15 Jan 2011 - Version 2 is available.
we've been working to extend a DHCP/Web server that Folderol has made available at this link.
Christmas Present, the
Shipley Art Gallery
's annual selling exhibition, returns this year featuring an impressive range of North East designers; a great opportunity to buy limited editions and original items as our Heart_Bit Lamp!
The exhibition opens on the evening of 18th November and runs until 9th January.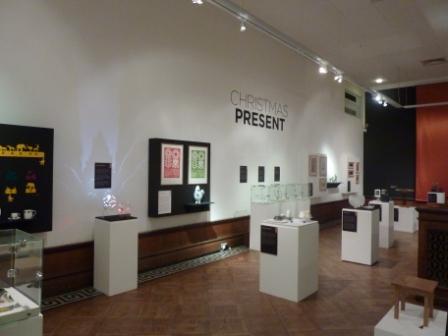 The Shed at The Shipley Art Gallery in Gateshead. This week we piloted a project which takes the physical shed out of The Shed and into other cultural venues. The pilot ran at the recent Shipley Lates at Shipley Art Gallery in November, with the view to extend this to other cultural spaces in 2011.