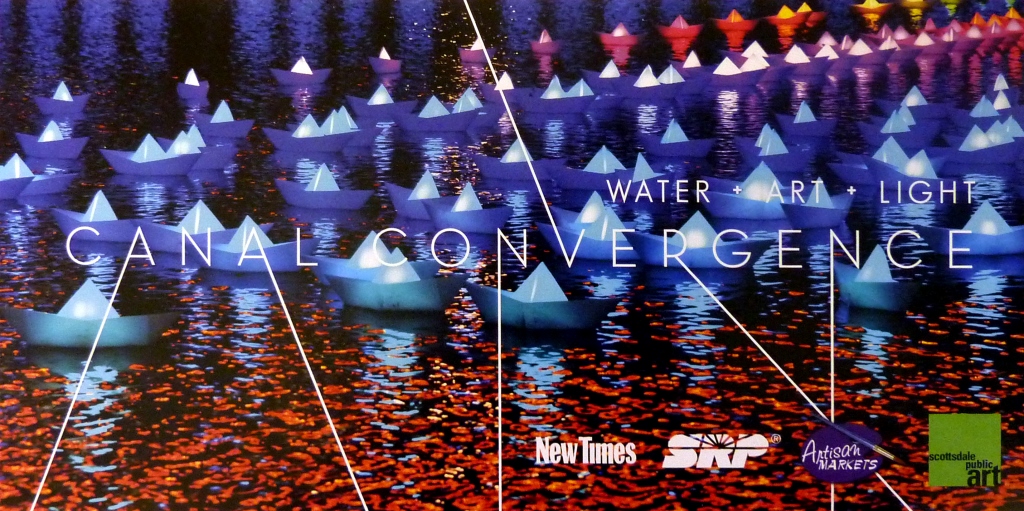 Aether & Hemera's installation Voyage 'is sailing' to Arizona for taking part to the inspiring Canal Convergence event which animates the Scottsdale Waterfront from early November.
We share the same motto with Scottsdale Public Art : Live the art. Love the place.
The mission of Scottsdale Public Art is to serve as a leader in defining art in the public realm through creative place-making, signature cultural events, exhibitions, and installations contributing to the community's creative, cultural, and economic vitality.
At Aether & Hemera, we are interested in Xdesign for contemporary city , focusing not only on the traditional 'hard' infrastructures of buildings and engineering, but also the 'softer' infrastructures of social networks and human interactions.