DESIGN EVENT
23 October, 2.00pm - 5.00pm
The Shed, 348-354 High Street, Gateshead
The course will be a relaxed project-focused introduction to programming for interactive art and design. We will spend a three hours session on understanding the many alternative platforms available (including
Processing
,
Arduino
, C/C++ and higher level as C#) and giving you the tools to find your way around their pros and cons.
22-31 October - The Shed, 348-354 High Street, Gateshead;
Opening: 22 October, 6pm – 10pm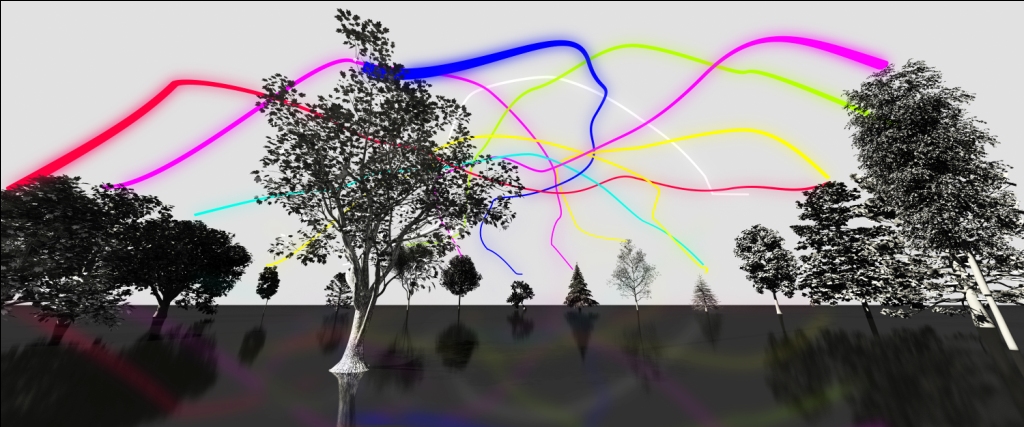 Aether & Hemera's projection visualizes and reflects the growing state of the social relations and conversations in the Shed space. Each conversation is represented by a shrub, growing in real-time while individuals chat with one another; these will change in a shape, size and hue depending on the duration and volume of the conversation as perceived by different sensors and microphone.
By the end of the exhibition the whole series of conversations will have generated an intricate and colourful forest still evolving as new spectators and guests interact in front of it. Not only will the Growing Forest be developed by dialogues, but by displaying a representation of conversations to the audience, will provide new items to discuss, resulting in a convoluted self-generating loop. The Growing Forest represents a narrative visualization of all discussions' history.
Please visit the Save the Arts website and to sign the online petition:
www.savethearts.org.uk