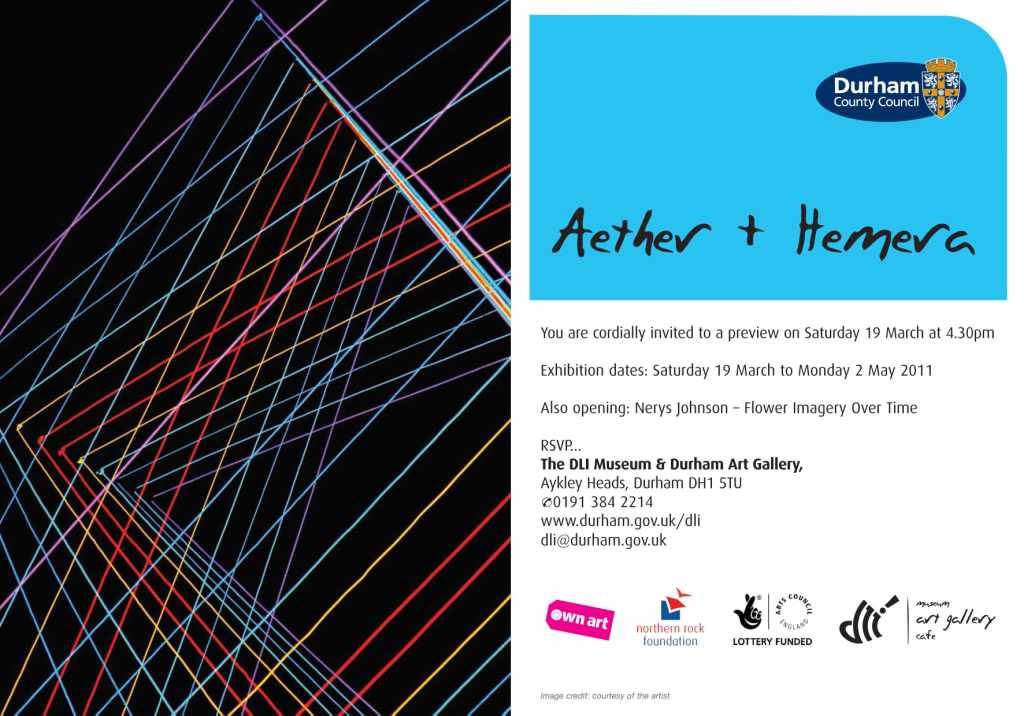 'The colour of Phi': a site-specific light installation where coloured ELwires and refracted light through prisms will define an aesthetic space filled with forces.
The gallery's space will be divided in spaces whose design will consider the golden ratio as a principle for creating what we could call the light-space equation.
Playing with the idea of light as an aesthetic matter as well as a matter of energy, we are going to embody it in an optical and physical experience for the visitor; visual imagery, colour and light will participate in a light-body-space relationship structured around exact and complex proportions.
The golden ratio is not only a mathematic and aesthetic choice for artists, it also operates as a universal law in many natural phenomena: flower petals, pinecones and the pattern of seeds in sunflowers follow a spiral design that uses the Golden Ratio; this forms a second subtler connection with Nerys' artworks.
The colour of Phi is supported by Arts Council England, North East.