The Scottish Maritime Museum will launch the country's newest art and light winter spectacular, 'illumination: Harbour Festival of Light' which will include a free firework display celebrating St Andrew's Day, including our and a free water-themed sculpture trail.

The launch night firework display will mark Scotland's national day, designed to celebrate the country's history, culture and heritage with people both at home and abroad.

Created by the trailblazing art and design collective Aether and Hemera, 'Voyage', 'On the Wings of Freedom' and 'Dreamt Vessels' will twinkle along the River Irvine and within the museum courtyard.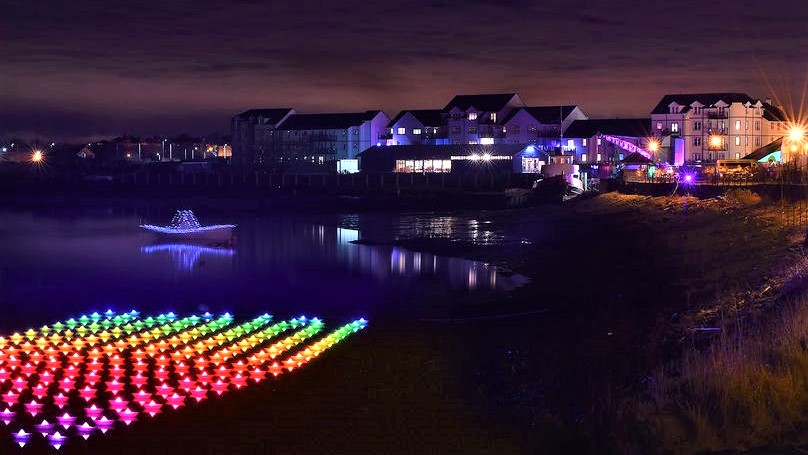 David Mann, director of the Scottish Maritime Museum, said: "We have been overwhelmed with the support we've received to create a new national celebration for St Andrew's Day and showcase Ayrshire and Arran as an exciting, year-round destination.
"illumination, which centres on beautiful, internationally commissioned design and complements our growing art collection, will be the perfect start to the festive season for visitors from Scotland and beyond.
"An amazing, multi sensory celebration, we hope illumination goes on to grow into a must-see annual event."
Karen Dick, place, partnerships and communities officer at Creative Scotland said: "Illumination presents an innovative and inspiring programme of events, celebrating the rich cultural heritage of North Ayrshire and showcasing Irvine's iconic waterfront.