Please visit the Save the Arts website and to sign the online petition:
www.savethearts.org.uk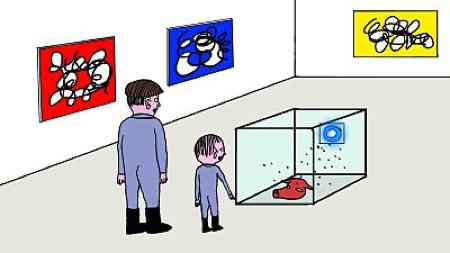 Over a hundred leading artists including David Hockney, Anthony Caro, Damien Hirst, Howard Hodgkin, Anish Kapoor, Richard Hamilton, Antony Gormley and Tracey Emin have joined the campaign to fight against the proposed 25% cuts in government funding of the arts.
The campaign is being launched today Friday 10 September 2010 with the release of a new video animation by artist David Shrigley highlighting the effect of the funding cuts. Each week the work of a different artist, created in response to the campaign, will be released. Jeremy Deller and Mark Wallinger will follow David Shrigley.